New Interns on the Team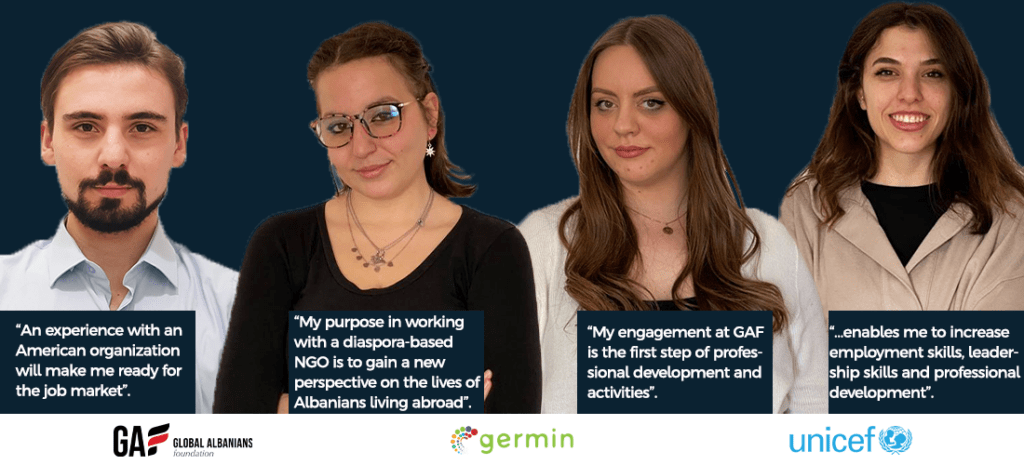 The Global Albanians Foundation is growing!  We are happy to announce that we have four new interns on our team who started working with us in March thanks to the support of UNICEF's Kosovo Generation Unlimited  Program.
Rajmonda Ponosheci is 21 years old from Prishtina and is an English Language student at the University of Prishtina and a freelance translator and writer.  She will work as Social Media Manager to support our OriginAL Program.
Era Ahmeti is 22 years old from Prishtina and a highly motivated law student who sees GAF as the first of many steps of her professional life.  Like Rajmonda, she will work as a Social Media Manager to support and develop our OriginAL Program.
Mendrit Morina started his internship as a Web Developer/Programmer. He sees this internship as an ideal opportunity to help improve the design and back-end programming on our web-site which we plan to overhaul in the coming months.
For Arta Berisha working as a Video Animator/Graphic Design is a lifetime passion. Even though she studies different fields (such as dentistry), she always loved art. At GAF she started her internship as a Video Animator and Graphic Designer.
Crowdfunding Campaigns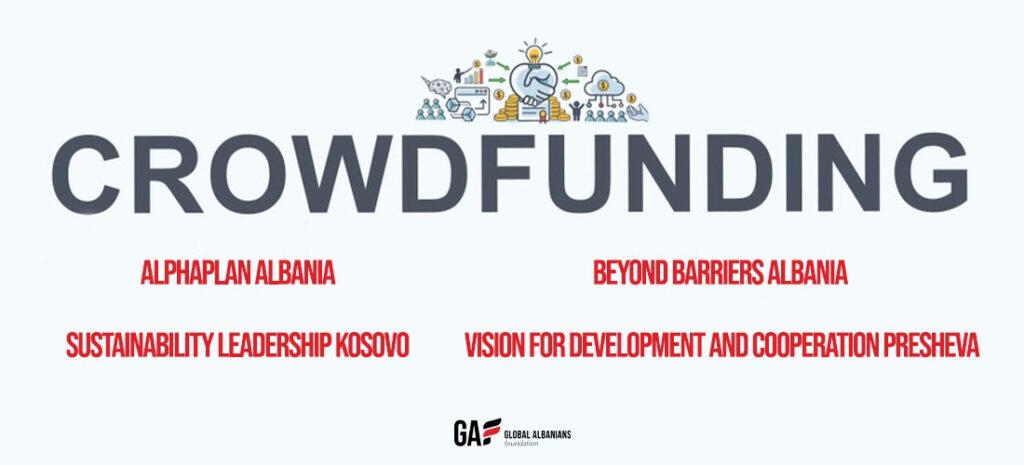 We are happy to announce that we will be launching several crowdfunding campaigns for Albanian NGOs this spring.  We will begin with these four which will run for three weeks each from April 1-June 30, and, as a special bonus, we will be accepting cryptocurrency donations for each of these campaigns, too.
AlphaPlan Albania: "Code for Albania" will promote the involvement of youth in computer science and technology through monthly classes and summer camps for coding.
Beyond Barriers Albania: "A Summer with Us 2.0" will organize a 10 day summer camp filled with creative and practical activities for 127 kids with special needs.  The children will play and learn together and increase their confidence and cooperation skills.
Sustainability Leadership Kosovo: "Four Kosovo Forests" aims to protect Kosovo from deforestation by advocating for forest preservation and also by collaborating with the responsible government institutions.
Vision for Development and Cooperation Presheva: "Muffins for the Students" will provide a small meal for 32 students of the elementary school "Migjeni" in Presheva. All of the students come from the villages of Presevo and because of the lack of road infrastructure, they have to walk several miles to school.
We invite all Albanian NGOs in our homeland countries to apply to use the GAF crowdfunding platform.
GAF Golf Tournament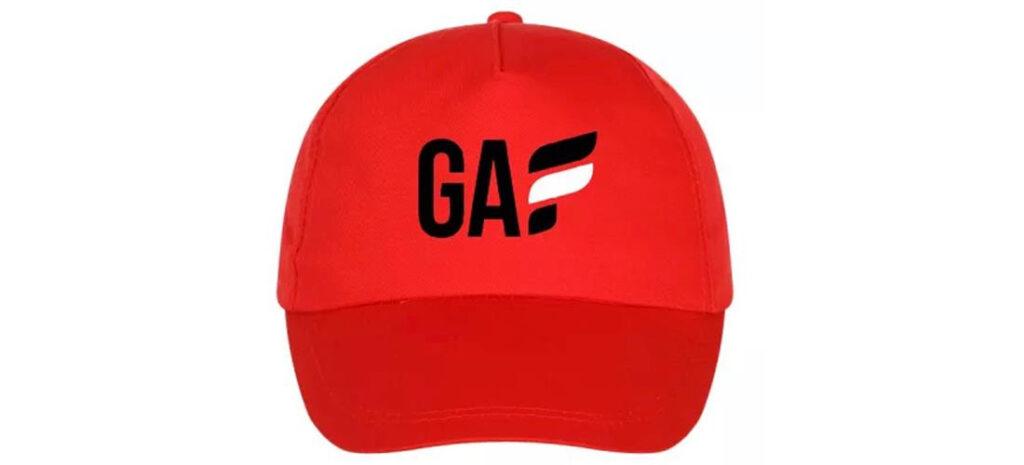 The GAF will be holding its first annual golf fundraiser on Monday May 9th at the Ipswich Country Club just outside of Boston. Did you know that if you participate you can get a cool shirt and hat, and support a good cause too.
We invite all of you to come and play golf or to come to the post-golf dinner party and have an enjoyable and fun time with new and old friends, and to support our efforts to help Albanian not-for-profit organizations.