Ipswich Country Club in Massachusetts
Helping Albanian Not-For-Profit Organizations Around the World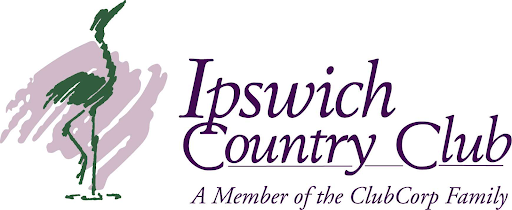 GAF Golf Outing
Monday – May 9, 2022
12:30pm Shotgun
Thank you for playing today! Play will begin promptly at 12:30pm in a shotgun format. Please check with our Golf Team or posted starting sheets for your starting hole assignment. Thank You!
FORMAT
18 Hole Scramble. Each player will hit a tee shot. The team will select the ball in the best position, then all players will play from the same position until the ball is holed. After selecting the ball in the best position, those players who have lifted their ball may, lift, clean, and place your ball within one club length of the selected position. However, you may not change the condition of the lie. Example: a ball in the rough must stay in the rough. All shots played on a hole after a drive has been selected must be played as it lies.
Men will play from the WHITE Tees. Women will play from the ORANGE Tees.
Range balls are available on the range.
Special Events
Hole In One Contest on Hole #5
Closest to the Pin Contest on Hole #11
Long Drive Contest on Hole #18
LOCAL RULES FOR IPSWICH COUNTRY CLUB
USGA Rules shall govern all play except as modified by the local rules on the back of the scorecard and listed below.
Drop Zone – Penalty Area on Hole #5 and #13
As an additional option, place a ball, under penalty of one stroke, in the dropping zone.
Measuring Devices
A player may obtain distance information by using a device that measures distance only. Rule 14-3.
Ground Under Repair
Areas defined by closed white lines. French Drains, all seeded and construction areas, stump grinder areas, sod seams, worn out areas near artificially surfaced, (this includes gravel), roads and paths, all beds with planted flowers.
TIES
Ties will be broken using the Rule 33-6, USGA recommended, "How to decide ties". The winner will be determined using a match of cards with the order of the last nine holes. If still tied, last six, last three, and finally the eighteenth hole. If this does not produce a winner the prize will be split.
INCLEMENT WEATHER
In the event of inclement weather, listen for a continuous siren. This siren will indicate that play has been suspended and all players must seek shelter immediately.
After completion of play, please return your scorecard to the scoreboard area located in the Ipswich dining room.
The Global Albanians Foundation is a tax-exempt organization as described in Section 501(c)(3) of the Internal Revenue Code; EIN #830619972
Email: [email protected]
Telephone: 617-372-0931